Vancouver, Canada's traditional car show where only the best are invited. Attendees only bring their cars once, the organizers like to keep the exhibits rotating each year.




Many, many photos beneath the cut, in no particular order.

Enjoy!





1907 Peugeot...originally imported to Brazil...one of two remaining.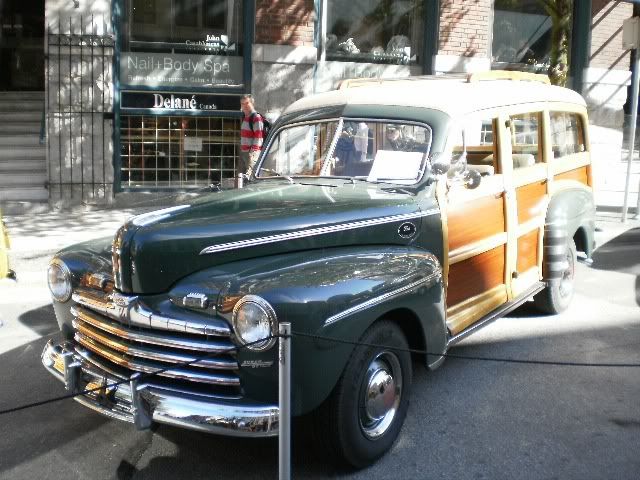 1947 Ford Super DeLuxe woody



1948 Chrysler Town & Country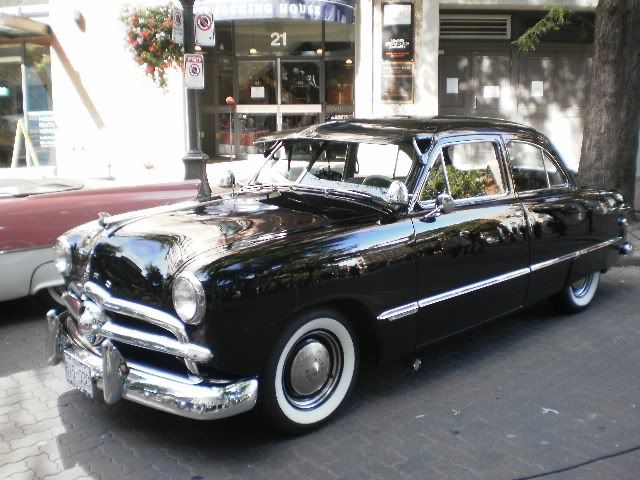 1949 Ford



1950 Ford woody wagon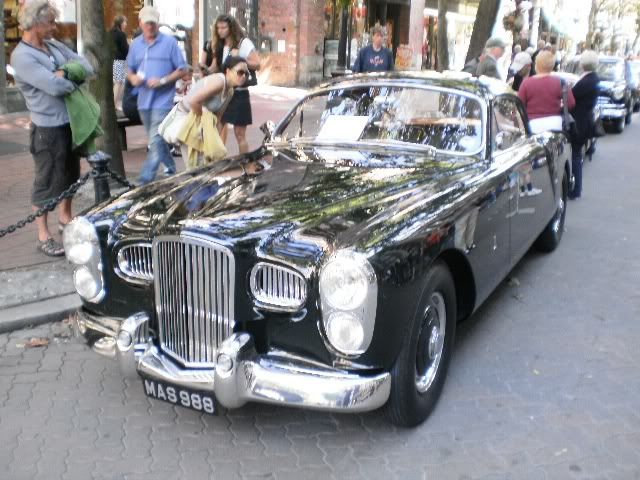 Absolutely GORGEOUS 1951 Bentley Mark VI with body by Facel-Metallon. I hope it won best of show!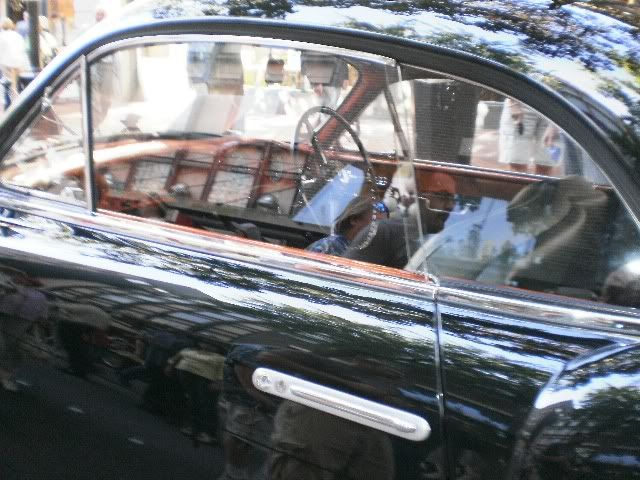 One of 16, more about the car on a Pebble Beach page.



1951 Mercury Monterey



1952 Studebaker Commander



Studebaker Commander hood detail



1956 Dodge Lancer



1956 Dodge Mayfair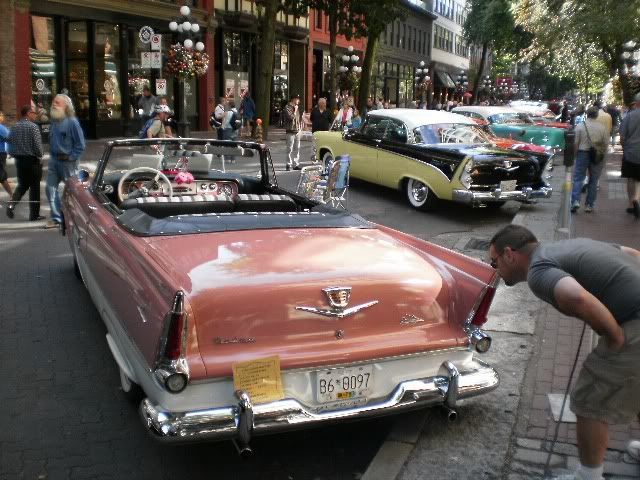 The Mayfairs were built for Canada only until 1959, basically a Dodge front clip on a Plymouth body. Very rare today, affectionately known as 'Plodges'



1956 Monarch Richilieu. Another Canada only car, sold at Ford-Monarch dealers across the Dominion!



1966 Chrysler



1969 Mercury Marauder X-100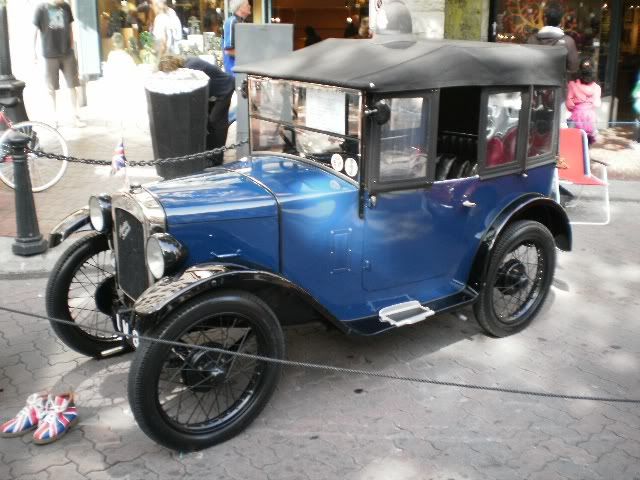 Austin 7 Chummy



Messerschmitt...Autobianchi Bianchina...Isetta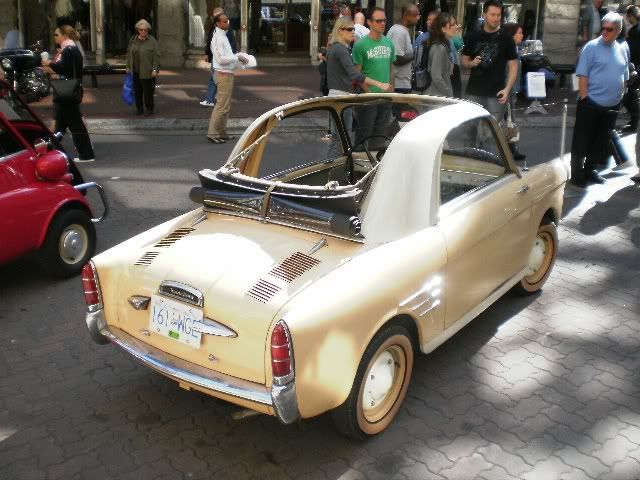 Autobianchi Bianchina



Isetta....Autobianchi Bianchina...Messerschmitt...Trabant



FIAT 500 L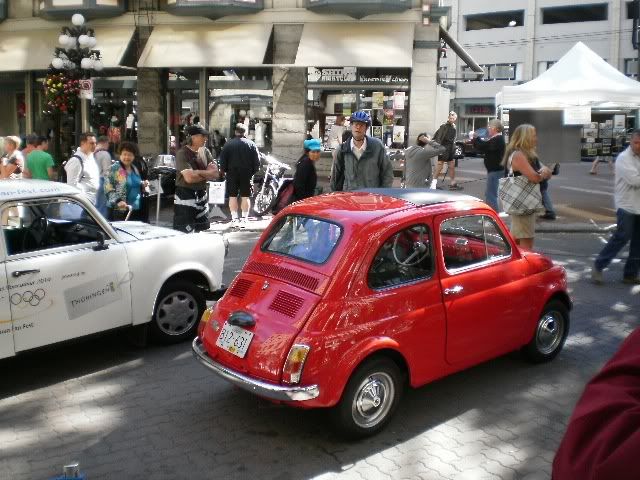 FIAT 500 L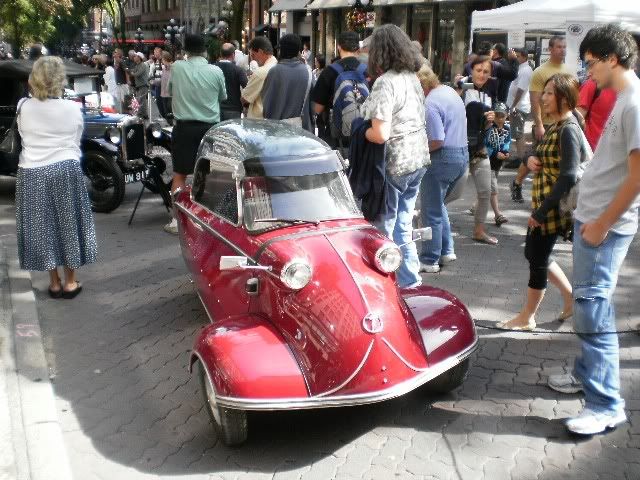 Messerschmitt in fire engine red!



Russian GAZ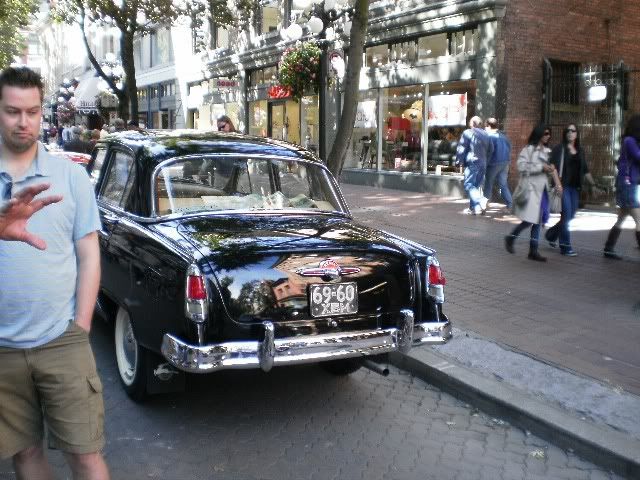 "In Soviet Russia, GAZ drives you!" (old joke)



1969 Ford Cortina GT



Lagonda V-12



Mercury wagon



1967 Sunbeam Imp...converted to a rally car.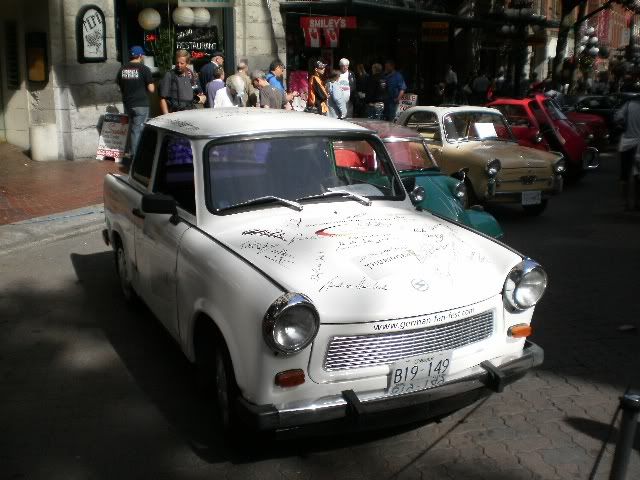 The German Democratic Republic's famous Trabant!



Panel gaps so wide it made some badly constructed American cars look good.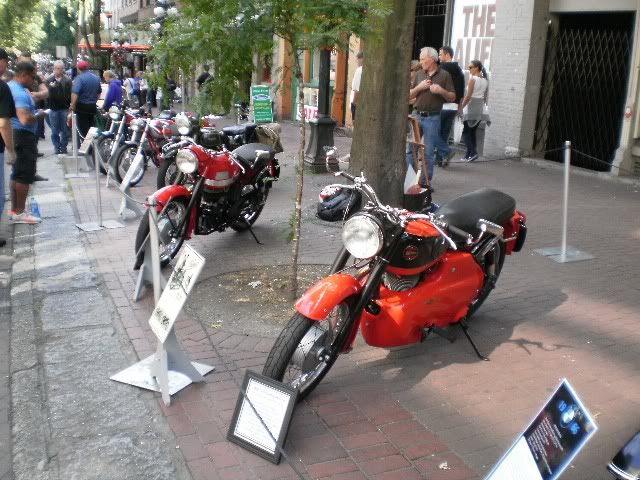 A grouping of vintage motorcyles.



Volkswagen Station Wagon racer...for really fast trips to Safeway.



Chevrolet truck from World War 2.